Excursions
GLASSWORKS
Nižbor glassworks Rückl & Sons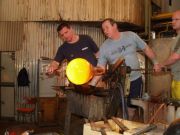 Nižbor village is situated ca 30 km west from Prague on the way to Křivoklát castle. Rückl's glassworks is private company with a long tradition of production of lead crystal (24% PbO). The company produces hollow glass of all kinds, bohemian crystal – and lead crystal glass, coloured luxury glass for domestic as well as for export markets. The current range of glass production is made up of lead crystal items manufactured by manual technologies for both hot shaped glass (blowing to wooden moulds) and decorated glass (hand cutting and polishing).
Poděbrady glassworks (Bohemia Crystal)
The BOHEMIA Glassworks located in Poděbrady continues the heritage of Bohemian cut crystal glass. This tradition dates back to the beginning of 18th century and it has influenced the entire glass industry of the world in the course of time. The glassworks in Poděbrady is the major manufacturer of lead crystal in the Czech Republic. It ranks also with the top world suppliers of lead crystal at all. 90% of the factory output are directed to foreign markets. The blue and gold oval trade mark BOHEMIA CZECH REPUBLIC – LEAD CRYSTAL OVER 24% PbO has become synonymous with Bohemian lead crystal.
BREWERIES
Staropramen brewery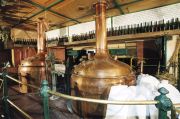 The famous brewery in Prague has undergone many technological changes. It is typically Czech "double decoction mash" technique where Czech hops are used as well as big, open vats in the fermentation room. The beer lies in the lager tanks at a very low temperature for as long as 90 days for the premium quality. This produces a beer which could be described as having a rich aroma of hops, strong body and well-balanced taste. This is perhaps the secret of all good Czech beers.
U Fleků brewery
The first written reference with respect to the U Fleků brewery dates back to 1499, when the building was purchased by Vít Skřemenec, a malt house owner (Columbus discovered America in 1492). The U Fleků brewery is the only brewery in Central Europe which has been brewing beer for 500 straight years. When communists came to power the business was nationalised and after the fall of the communist regime the restaurant and the brewery were returned to the original owners in 1991, the Brtník family.
Eight lounges and restaurant rooms of the U Fleků brewery and restaurant can accommodate up to 1,200 guests, be it in the private environment of The Suitcase or The Academy, or in The Cabaret lounge for 200 guests, where the cabaret performances take place.

Velké Popovice brewery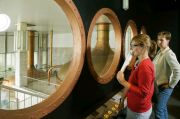 Velké Popovice is situated in a picturesque valley in the Sázava river region (30 km south-east of Prague). In 1871 industrialist František Ringhoffer constructed a brewery which was technically advanced for its time. Velkopopovický kozel is the fifth biggest brewery in the Czech Republic. To prepare Velké Popovice beer barley malt is traditionally used which dried corns are heated in malt-kilns where they obtain the required colour. Pressed, granulated dried hops from the Žatec region make up the remaining 20%, giving the beer its unique odour. Come and check yourself!!
Pilsner Urquell brewery
Plzeň is situated ca 90 km west from Prague. Beer has been brewed in Pilsen since 1295 when the town was founded. However, the genuine "Pilsner", as it is known all over the world, is connected with the name of The Burghers Brewery (today's Prazdroj Brewery), built more than 500 years later, on 1842. In Pilsen the Brewery Museum is located as well, the only one of its kind in the Czech Republic, tries to document the way from home products made by burghers authorised for brewing, to the drink of today's standard quality. The museum was founded in 1959 in an historical building in which there was a malt house as early as the 15th century and a famous beer house in the 19th century.

INDUSTRY
Škoda Car factory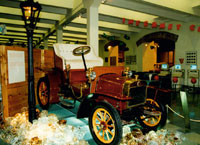 Škoda Car factory is situated in the town Mladá Boleslav ca 50 km north east from Prague. Škoda car plant is (company with more than 100 years tradition) nowadays one of the most progressive business projects in the Czech Republic. The factory was established by Mr Laurin and Mr Klement in 1895 as small cycle factory, in 1905 first car production has started. SKODA car company is now a member of the Volkswagen group. The export generated by Skoda represent up to 10 % of the total Czech exports. The insight into the factory includes visit to the car museum, visit to the coachwork hall, finishing production lines, visit to the most modern automatic assembly line in Czech republic and new vehicles testing grounds.
T.P.C.A. car factory
Toyota Peugeot Citroën Automobile (TPCA) was established as a joint-venture of Toyota Motor Corporation and PSA Peugeot Citroën. Cooperation of the two industrial giants allows use of the most advanced and most efficient technologies in the automotive industry. Program of the visit - 1st part (25 min) - movie about origin, history and production of TPCA (available in English, French, Czech and Japanese version); 2nd part (45 min) - tour by electric train in production – in this time you will have headphones, where you will listen a comment about work-shop in which will be.

Becherovka liqueur company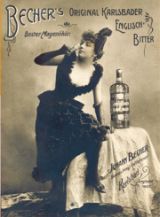 The company has been producing the most famous Czech liquor - Carlsbad Bitter Becherovka since 1807. The visitors get an interesting insight into the traditional production and will be also encouraged to taste this popular brand. The company is located in beautiful spa town Karlovy Vary approx. 120 km from Prague. Karlovy Vary (Carlsbad) is one of the most important tourist destinations of the country and the city visit there is highly recommended for its tourist value as well.
Temelín nuclear power plant
The Temelín Nuclear Power Station is situated about 24 km away from České Budějovice and 5 km from Týn nad Vltavou. Electricity is generated in two production units with VVER 1000 Type V 320 pressurized-water reactors.
The visitors will first learn basic information about this huge nuclear plant recently being put into operation, see a film and follow with a discussion. Than they will see models of the plant, the construction site of the second production hall and an engine room. List of participants with following details is requested in advance: full name (first name + surname), date of birth, nr. of passport + address. Temelín is located aprox 110 km south of Prague.
MEDIA
Barrandov Film Studio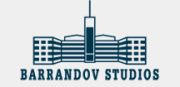 The famous Czech film studios are located on the southern suburb of Prague, called Barrandov. Foreign film co-producers often use it not only because of low cost and the natural coulisse of Prague but also because of high skill of Czech professionals. Tom Cruise, Anthony Hopkins and Bruce Willis completed their films here. The visit includes also a film projection of the best film tricks produced in the studios.
Czech Television
A trial television broadcast from Studio Prague started on May 1, 1953, and on February 25, 1954 it was declared regular. Soon, additional studios were established: in Ostrava, Bratislava, Brno and in Košice. On January 1, 1993, a new concept of channels broadcast by Czech Television was introduced, which were renamed to CT1 (formerly CTV), CT2 (formerly F1), and CT3 (formerly OK3). Nowadays it is broadcasting two nationwide channels CT1 and CT2, Czech Television Teletext and Teletext Express, CT website www.czech-tv.cz, CT24 (satellite and cable distribution), CT4 SPORT.
SOCIAL AND HEALTH CARE
Many of our student groups are interested in visiting local institutions working with children, disabled people or people with social problems according to their studies. These visits are highly recommended to groups which have appropriate specialization. Just a few tips for your tour planning - hospitals and clinics, residential homes for elderly people, school educating nurses, facilities for teenagers having criminal problems, anti-drug prevention centre, support centre for homeless people, children´s home.
EDUCATION - SCHOOL VISITS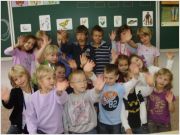 We are able to arrange a suitable visit to most of the different steps of the Czech educational system – starting from nursery schools up to the university level. In this aspects we are able to meet nearly any corresponding request. Just a couple of examples - grammar school, gymnasiums, business colleges, high school specialised in environmental protection, hotel and tourism high school, music and art schools.
TRANSPORT
Prague Airport Ruzyně
As part of the Prague Airport tours, you will be able to visit the operation areas of many interesting professions and places that usually stay hidden to the travellers. You will have the opportunity to see the full operation buzz of the dispatch areas, learn about the runway system and get in close proximity of aircraft.
From only a few metres away, you will be able to watch the take offs and landings of various types of aircraft and become acquainted with new airline companies that have chosen Prague as their final destination. A part of the tour is also a visit to the most modern rescue and fire station in the Czech Republic opened in 2006. You will also see round Terminal 2, awarded the Czech Republic's Transport Building of the year 2006.
Řídící centrum MHD (computer operation centre of the Prague public transport system)
Insight into the unique computer operation centre (Řídící centrum MHD) of the Prague public transport system followed by question/answer session.
ECONOMIC LECTURE
CERGE Institute
Lecture about the transformation of Czech Economy and problems connected with the Czech Republic after joining the EU. The lecture is given in the CERGE - a joint workplace in the field of Economics associated with two highly respected institutions, the Charles University in Prague and the Academy of Sciences of the Czech Republic. The Center for Economic Research and Graduate Education of Charles University (CERGE) was founded in 1991 as an American-style Ph.D. program in Economics taught entirely in English. In 1992, the Economics Institute of the Academy of Sciences of the Czech Republic (EI) was created as an economics research institution, seeking to carry out topical research of the highest international standards.
SPORT
Football/Hockey stadium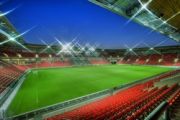 If you are interested in Czech football or hockey background we can arrange for your excursions to big stadiums with a local guide who will show you places which you would not see like a normal guest at the football/hockey match for public.